Books Make Great Gifts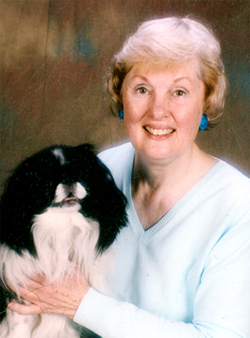 by J. L. Greger
Now for a really big mystery – what will you buy as gifts for relatives and friends this year? There are so many holidays – Valentine's Day, Easter, Mother's Day, Father's Day, graduations, birthdays, weddings, anniversaries, family reunions… You don't want to give candy to overweight (perhaps diabetic) relatives and friends. Flowers can be so expensive, and they wilt so quickly. How about giving a book?
Why do books make good gifts? Because they can reflect the personality of the giver as well as the recipient. For example, you may love a racy thriller…but doubt your mother or grandmother will. You could select for her a cozy mystery, based on a shared activity, or pets. Afterward, you can discuss the book, and perhaps discover your tastes are more similar than you thought (or not!).
Here are a few theme-based mysteries to whet your interest: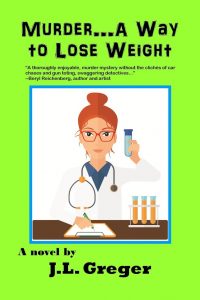 Cooking
:
Lemon Pies and Little White Lies by Ellery Adams
Mission Impastable by Sharon Arthur Moore
Dieting:
Ham Radio:
Pets:
A Hiss Before Dying (with Mrs. Murphy, a cat) by Rita Mae Brown
The Thin Man (with Asta, a dog) by Dashiell Hammett
I think buying gifts for Dad is particularly difficult. Memoirs and books on recent history (within the lifetime of the reader) are often hits with men. If you suspect the men on your list do not want to read long novels, consider collections of short stories. Perhaps these suggestions will help you discover new facets about life in New Mexico:
Casting Shadows by Margaret Tessler. Visit Cloudcroft in this murder mystery.
Riddled with Clues by J.L. Greger. The clues to this thriller set in modern Albuquerque are based on the memories of a veteran of the secret war in Laos during the 1960s.
The Pot Thief Who Studied Georgia O'Keefe by J. Michael Orenduff. A lovable scoundrel saves art treasures in the Southwest, in this seventh book in a series of mysteries.
The Good Old Days? by J.L. Greger. This collection of short stories makes you wonder whether many nostalgic narratives of the 1940s and 1950s are cases of selective forgetfulness.
Many of these books are available in Old Town at:
Treasure House Books, 2012 S. Plaza Street NW, Albuquerque