Author Interview: J. L. Greger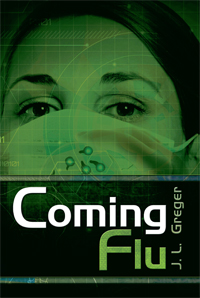 Are you ready for the Coming Flu?
J. L. Greger's new medical thriller Coming Flu describes the potential effects of a truly virulent flu.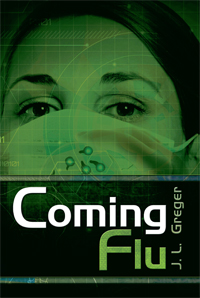 A new flu strain – the Philippine flu – kills more than 200 residents of a small walled community in less than a week. The live vaccine for this flu is experimental and dangerous. Antivirals are ineffective. Hope is scarce. Epidemiologist and community resident Sara Almquist pries into every aspect of her neighbors' lives looking for clues – ways to stop the spread of the flu. Maybe she snoops too much! She learns a neighbor is a drug kingpin wanted for murders in nearby Albuquerque.
C&D: Why did you call the flu induced by this new lethal virus in Coming Flu the Philippine flu?
J.L.: In 1980 I did a short visit for USAID (US Agency for International Development) to Visayas State University in Baybay on the island of Leyte in the Philippines. I saw poor families living in close proximity to their livestock in rural areas – the perfect environment for the transfer of viruses among humans, chickens, and pigs. Ergo the name – Philippine flu.
C&D: What's real in Coming Flu?
J.L.: The science is real. I tried to whet readers' interest in science without slowing the action. Thus I briefly described scientific procedures and processes (e.g. polymerase chain reactions – often called PCRs, immunological tests, and survey techniques). The quarantine described in Coming Flu is my "guess-timate" of how the Model State Emergency Health Powers Act and associated legislation would be enforced.
C&D: Is Coming Flu an example of the new genre of books known as 'Lab Lit' or 'Science in Fiction'?
J.L.: Yes. Don't worry if you're not much interested in science; you'll find the action exciting and the characters just quirky enough to be interesting, even lovable.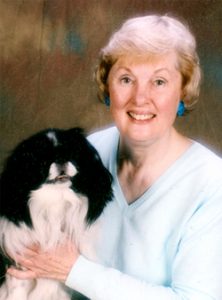 J.L. and Bug
C&D: Will Coming Flu make readers think?
J.L.: I hope so. For example, we devote a lot of public attention to murderers but relatively little to the biology of viruses. The residents of La Bendita learn that a friendly man infected with the Philippine flu threatens more lives than a drug kingpin. The quarantine of La Bendita raises the question: When is the common good more important than the rights of individuals?
C&D: Does La Bendita exist?
J.L.: The walled community of La Bendita and its residents are fictional, except for Bug the Japanese Chin.
C&D: Will there be a sequel?
J.L.: Yes. Coming Flu is the first book of a three-part series.
Coming Flu, published July 2012 by Oak Tree Press, is available in print and electronic format. To learn more about Coming Flu and Science in Fiction, visit J.L. Greger's website www.jlgreger.com.